"You don't become yourself by yourself.'" – Marianne Williamson
"I live in the faith that there is a Presence and Power greater than I am that nurtures and supports me in ways I could not even imagine. I know that this Presence is All knowing and All Power and is Always right where I am." – Ernest Holmes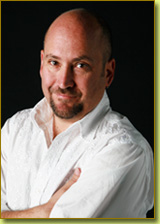 James Twyman is an internationally renowned, best-selling author, filmmaker and musician who has a reputation for traveling to some of the world's greatest areas of conflict, sharing his message of peace. He has been called "The Peace Troubadour" and has performed his peace concert in countries like Iraq, Northern Ireland, South Africa, Bosnia and Serbia, drawing millions of people together in prayer to influence events of world crisis.
James has written twelve books including Emissary of Light, Emissary of Love, The Art of Spiritual Peacemaking and more recently The Moses Code, The Kabbalah Code and The Proof. He has also produced or directed four films including the award winning Indigo, and the film version of The Moses Code. His CD's have inspired hundreds of thousands of people, and his performances at the United Nations, US Capitol and Pentagon, as well as grass roots projects like The Cloth of Many Colors, have made him one of the most influential spiritual peacemakers in the world.
James is also the president of The Beloved Community, an inter-religious organization that has ordained over 400 ministers of peace around the world, and the founder of The Seminary of Spiritual Peacemaking.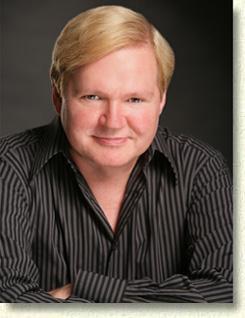 Gary R. Renard, the best-selling author of The Disappearance of the Universe and Your Immortal Reality, was born on the historic North Shore of Massachusetts. He became a successful professional guitar player, but during the harmonic convergence of 1987, he heard a Calling and began to take his life in a different direction. At the beginning of the 1990's, he moved to Maine, where he underwent a powerful spiritual awakening. As instructed, he slowly and carefully wrote Disappearance over a period of nine years. In the fall of 2003, after much encouragement from other speakers and students, Gary began to present talks and workshops in public. His speaking career took off remarkably fast, and today he lectures internationally.
Combining a disarming sense of humor with radical, cutting-edge metaphysical information and experiential exercises, this acclaimed teacher of A Course in Miracles has been described as one of the most interesting and courageous spiritual speakers in the world. Over the past eight years, he has spoken in 43 states, 23 countries, and was the keynote speaker at several International A Course in Miracles Conferences. Gary is also a recipient of the Infinity Foundation Spirit Award. The award is given to a person who has made a meaningful contribution to personal and spiritual growth. Past recipients include Dan Millman, Ram Dass, Gary Zukav, James Redfield, Byron Katie, and Neale Donald Walsch.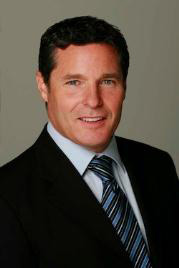 Curt Marvis most recently served Lionsgate as their President of Digital Media from 2008-2011. Reporting to Lionsgate's top management team, Mr. Marvis was responsibile for helping guide the company's portfolio of digital businesses, and creating and strengthening the integration of Lionsgate digital content across all properties and divisions.  Marvis developed new digital content initiatives including original online programming, app development and social gaming. Numerous projects in all three digital segments will be released in 2012 based upon both existing Lionsgate IP as well as newly created brands.
Prior to joining Lionsgate, Marvis was co-founder and CEO of CinemaNow, an innovator in digital entertainment technology and delivery.