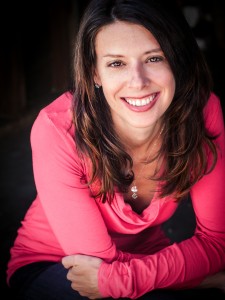 On 11-11-11, Kate Neligan officially launched Synergy TV, an online channel for stories that that entertain, enlighten, and inspire. Mindful Media Entertainment LLC, the parent company, is a conscious media studio with the intention to be the leading source of mindful movies and transformational television that uplift humanity. Kate is the Founder & CEO of MME & Synergy TV where she brings a unique mix of digital distribution and marketing expertise, enthusiasm for uplifting content, and spiritual wisdom to her venture.
Previously, Kate ran Lionsgate's On Demand & Digital Marketing department as Vice President. She brought 10 years of experience to the promotion of the Digital Sales & Distribution group's large slate of new release and catalog movies and television shows. Kate handled all marketing campaigns, media buying, and partner relationships for the studio's Video On Demand and Digital Download business. She successfully launched the first-ever national 3D HD VOD campaign as well as some of the largest pre-theatrical and pre-DVD VOD releases. Kate also developed lucrative, creative merchandising and marketing plans with iTunes, Xbox, PlayStation, Comcast, Time Warner, DIRECTV, and many others. She is most proud of the six charity promotions she conceptualized and executed, including an "Inner PRECIOUSness" cable tour for the film PRECIOUS with Dress for Success and WICT.
Kate received excellent training in interactive TV & technology at the prestigious American Film Institute where she was the Marketing Manager for their Digital Content Lab. At AFI she handled all of the marketing, publicity and event planning for the Lab whose primary function was to bring together technology mentors and content creators to prototype next-generation entertainment.
Before AFI, Kate worked at iN Demand in New York City where she built relationships with VOD/PPV sales representatives, cable systems, and studios while also being the point person for Video On Demand during the product's initial launch. Kate has been blessed to be on the cutting edge of entertainment in entrepreneurial roles surrounding visionary technology and content launches.
Kate Neligan is both a graduate of Lafayette College in Pennsylvania and the University of Santa Monica where she earned her Master's degree in Spiritual Psychology. Kate is an empowerment career and life coach under her coaching brand, Conscious Rockstar(TM), with the Style Network as one of her previous clients. Neligan is a published author with an essay on trailblazing in the book "Women Will Save the World". She is also the proud recipient of the 2011 Advocate Leader LEA Award from Women in Cable Telecommunications and was nominated for a Gusty Gals Inspire Me award in 2013. She is also a proud advisory board member of the non-profit TrueSpark whose mission is to engage America's youth on issues of character through watching inspiring movies.  Neligan is also a mentor to filmmakers and production companies as part of the first film accelerator company, Dogfish.